Tell Congress to support affordable summer child care for working families
Increases in child care funding would help working families keep children safe and supported during the summer months.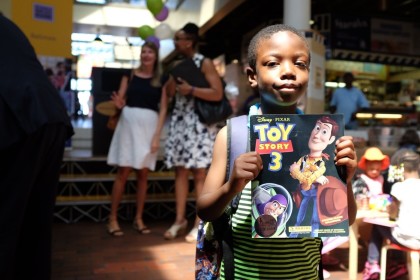 Finding affordable child care during the months when school is out is a significant challenge for all families, but especially for low-income families,. Not only do kids lose out on safe, healthy, and enriching activities, but parents work and productivity suffers.
The major federal child care program, the Child Care and Development Block Grant (CCDBG), helps eligible families with children under 13 afford summer care. Through CCDBG, low-income families receive assistance to pay for the child care of their choice, including most summer care options. These options range from day care and family-based care, to more traditional summer and afterschool programs. CCDBG funding also helps states monitor and improve quality of child care programs, provide professional development to staff, and more.
In 2018, Congress passed a significant increase in discretionary funding to CCDBG, making more families eligible and raising wages for the hard working caregivers who teach our children. We need our leaders to support this funding and ensure that it continues so that all families can have the care they need for their children – during the summer months and year-round.
In December 2019, Congress and the President reached a budget deal for FY2020 that includes $5.826 billion for CCDBG, with an increase of $550 million in CCDBG discretionary funding.
In addition to CCDBG funding, the Child Care for Working Families Act (H.R. 1364/S. 568) would expand access to and improve quality of summer programs by:
Adding language that CCDBG grants should be used for the purpose of expanding access to before- and after-school and summer care for school-age children.
Allowing states to use quality set-aside dollars to expand standards and improve quality of programs for school-age children.
We know from research that summer is an especially difficult time for working families to find and afford quality child care. You can make a difference: call on Congress to support working families with summer child care programs by increasing funding for CCDBG and passing the Child Care for Working Families Act.
First, Enter Your Zip Code