Protect 21st Century Community Learning Center programs from elimination
The only dedicated federal funding for out-of-school time helps programs build capacity and improve quality.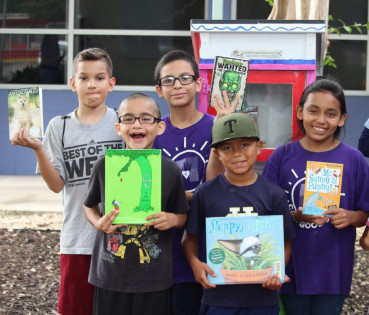 The 21st Century Community Learning Center (21CCLC) program is a critical piece of the funding pie for summer programs. These dollars serve to launch new programs, and allow existing programs to serve more students and to improve quality.
The FY 2021 budget proposal released by President Trump would eliminate the 21CCLC program. Members of Congress from both sides of the political aisle have repeatedly rejected the current Administration's past efforts to eliminate this program. Members of Congress recognize that children, families, businesses and our economy need quality summer learning and enrichment programs to continue helping students succeed in school and in life. These programs support student achievement by providing academic assistance, STEM (science, technology, engineering and math) education, physical activities, healthy meals and snacks, robotics, computer programming, college-and job-readiness, substance abuse prevention, community service, opportunities for hands-on learning and much more. Over the past two years Congress has modestly increased the appropriation for 21CCLC to its current level of $1.222 billion.
In June 2019, the House approved $1.3 billion for 21st Century Community Learning Centers in the minibus budget bill (H.R. 2740) that includes funding for the Department of Education, an increase of $100 million above the 2019 enacted level.
In September 2019 the Senate released its Labor-HHS-Education bill, proposing $1.2 billion in funding for 21st Century Community Learning Centers, level funding with FY2019.
Summer learning programs aided by 21CCLC are effective in supporting academic success for students, giving families peace of mind, and helping keep children safe and healthy throughout the summer. 20 million families want and need more summer and after-school learning opportunities. For every child in a program, two are waiting to get in. A little bit of investment from the government goes a long way: summer programs raise two private dollars for every public dollar invested. Nationally, 85 percent of families support public investment in summer programs.
You can make a difference: call on Congress to support summer learning by protecting the 21st Century Community Learning Center program from elimination and increasing funding to $1.321 billion.
First, Enter Your Zip Code