Action Needed: Tell Congress to Vote No on HEALS Act
Urge Congress to Vote NO on HEALS Act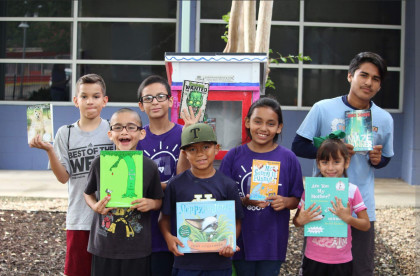 The HEALS Act, proposed by Senate Majority Leader McConnell, HELP Chairman Alexander, and LHHS-Ed Appropriations Chairman Blunt, while it retained summer learning as an allowable use of funds enacted under the CARES Act, falls woefully short of the $175 billion for the educational programs and services needed to support the most vulnerable children and families. NSLA has concerns with the bill's low funding levels for education programs, child care, and support for nonprofits and America's low-income families. Therefore, we believe the bill needs serious improvements if it is to truly help our most vulnerable communities.
While there are some problematic bills introduced recently, there have also been several pieces of legislation introduced in the last few weeks that would make the necessary investments to provide meaningful support and relief for students and families. These include:
Coronavirus Child Care and Education Relief Act (CCCERA): Introduced by Ranking Member of the HELP Committee Sen. Patty Murray (D-WA) and would provide $175 billion in additional K-12 education stabilization funds.

Pandemic Child Hunger Prevention Act: Introduced by Chairman of the House Education and Labor Committee Rep. Bobby Scott (D-VA) and would make all students eligible for free school meals during the 2020-2021 school year in response to the COVID-19 pandemic.

Child Care Is Essential Act and the Child Care for Economic Recovery Act: Introduced by the House LHHS-Education Committee and Ways and Means Committee and would provide $60 billion in child care support.
For these reasons, we hope our national partners and members will use their voices to urge Congress to vote NO on the HEALS Act and to support these additional bills by sending this prewritten letter.
First, Enter Your Zip Code